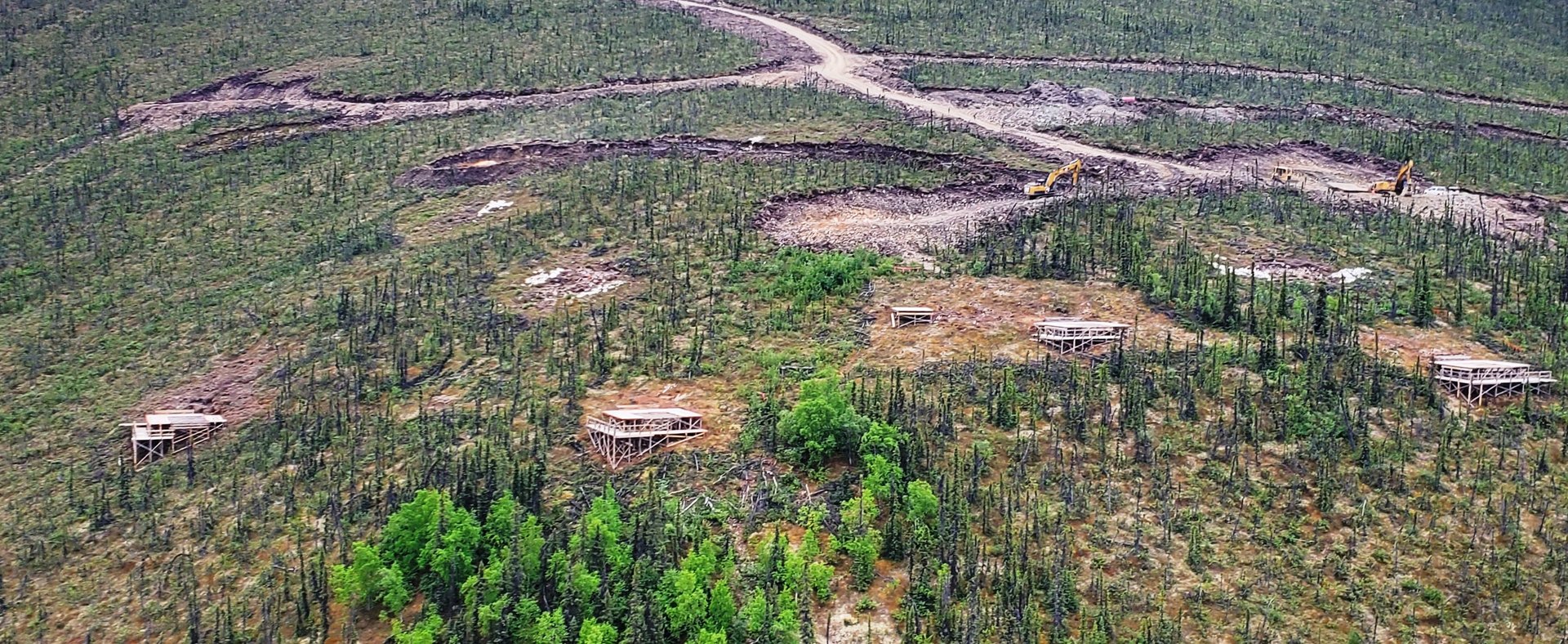 Industry Leading Drill pads and Helipads
EXPERIENCE & PROFESSIONALISM
Efficiency: Contour's competitive advantage lies in our proactive approach towards minimizing helicopter usage and efficient material staging. We are fully aware of the impact of helicopter hours on project budgets. Working closely with your project managers and pilots, we identify solutions to maximize efficiency. Our crews and our staging areas are well organized. We use radio headsets to have clear communications with pilots which saves time loading drill sites. We train crew on how to position lumber and tools at build sites to facilitate safe and speedy construction. We treat your budget like it was our own.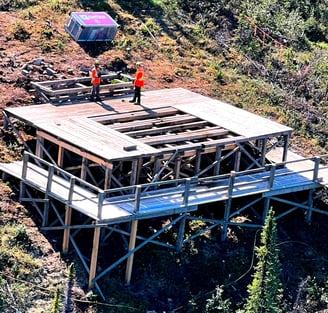 Every project, every site, and every drill have different needs and challenges, when it comes to pad building. Paul and Jim have been building drill pads for over 30 years, Michael for 12.
We have been directly involved in the evolution from building pads out of the trees we fell at the sites, to constructing timber framed drill platforms on steep slopes, glaciers, permafrost, intertidal zones, etc. Ongoing discussions with structural and geotechnical engineers have taught us the methodologies to construct safe, sound platforms at almost any location. We know how the structures need to be built and we have the experience to know when a site is unsafe.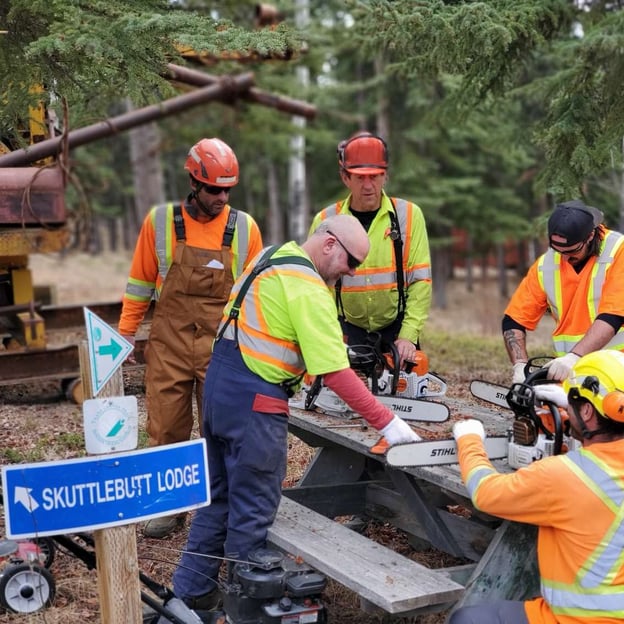 We pride ourselves on the professionalism of our workers.
All Contour crew members have the following certifications;
OFA level 1 first aid w/transportation endorsement

SiteReadyBC (includes WHMIS 2015)

Working at Heights

BC Forest Safety Basic Chainsaw Operator

Bear Aware

Helicopter Safety & Suspended loads training
All Crew Leads have additional certifications including;
BC Mines Supervisor certificates

Yukon - First Line Supervisor - Exploration certification

NT-WSCC- Supervisor Level II - Exploration Certificates

WorksafeBC, Supervising for Safety
In addition to being well trained, our crews all know that we are a service company, and at your project to assist however we can. We don't believe in "out of scope". If we can assist your project in anyway, please ask our crew leads.
MINING EXPLORATION DIAMOND DRILL PADS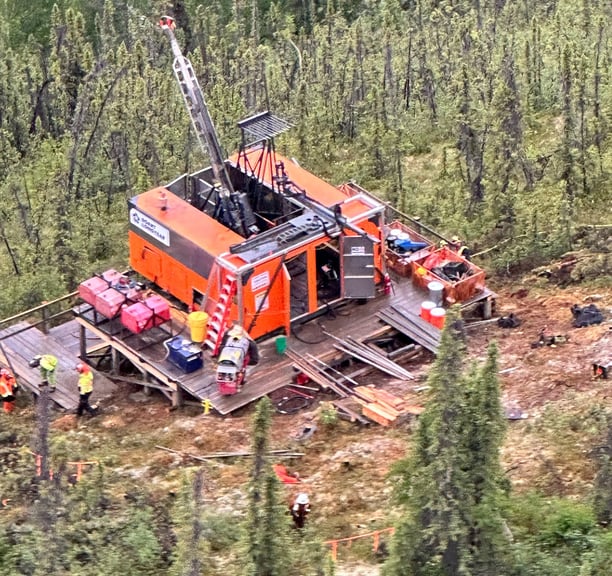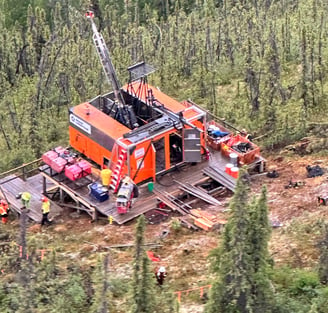 Our bread and butter!
We believe we are an industry leader when it comes to timber framed drill pad construction, due to management's decades of builds in varied site conditions. Our consulting engineers are available to confirm that your drilling contractor's proposed designs can handle expected loads. We ensure our construction methodology is environmentally friendly.
Contour's crew leads have built pads on uneven hummocky terrain, swampy ground, steep mountainsides, glaciers, intertidal sites, environmentally sensitive areas, riparian zones, setups where blasting is required, on frozen lakes, on permafrost, and in coastal regions with large timber.
REVERSE CIRCULATION
(RC)
DRILL PADS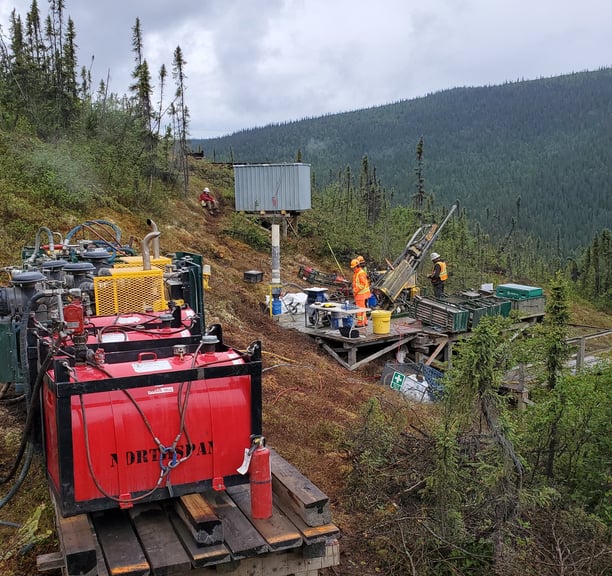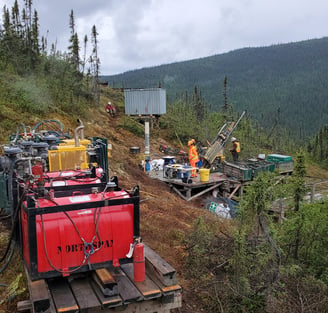 Each drill type necessitates a unique platform, and we have the expertise to construct them all. From small hornet drills with basic beam setups on the ground to more extensive 32' x 32' platforms featuring fall arrest decks, 30' compressor racks, survival shack platforms, separate helipads, and sampling platforms, we've done it all. Whatever your requirements may be, we've got you covered!
GEOTECHNICAL & GEOENVIRONMENTAL DRILL PADS
Contour's crew leads have built pads for numerous geotechnical site evaluation programs. We have built on the side of highways, in intertidal zones, tailings ponds, etc. We have built platforms for tracked rigs and large sonic drills.
In addition to your drill pads, we have senior geotechnicians on staff who know what your geologists and samplers need and we will outfit slingable sampling rooms for your geological rig personnel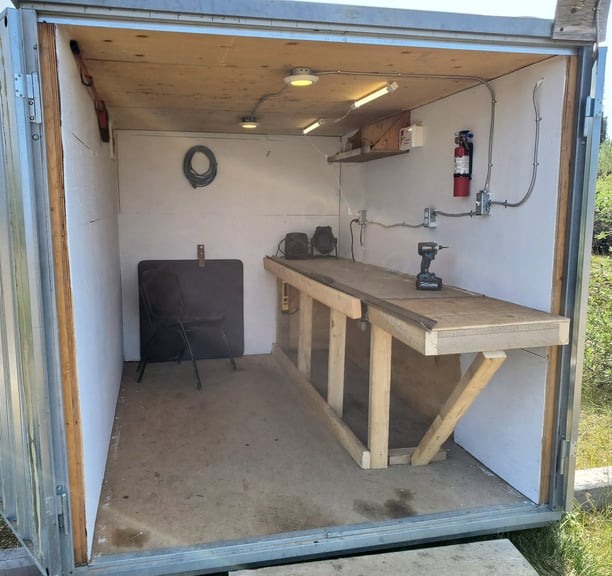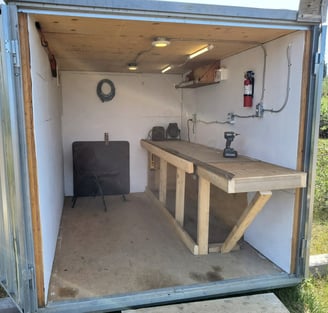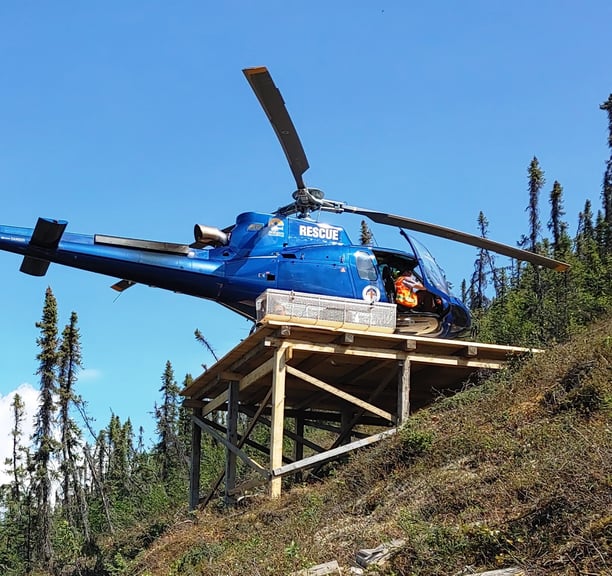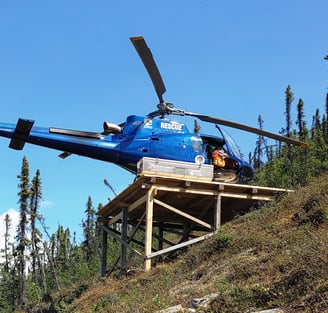 Optimism and a good drill plan will only get you so far. Eventually, you're going to need a helicopter...Our crews love building helipads.